Linea di controllo e arrotolatura
"Ares"
Inspection and winding machine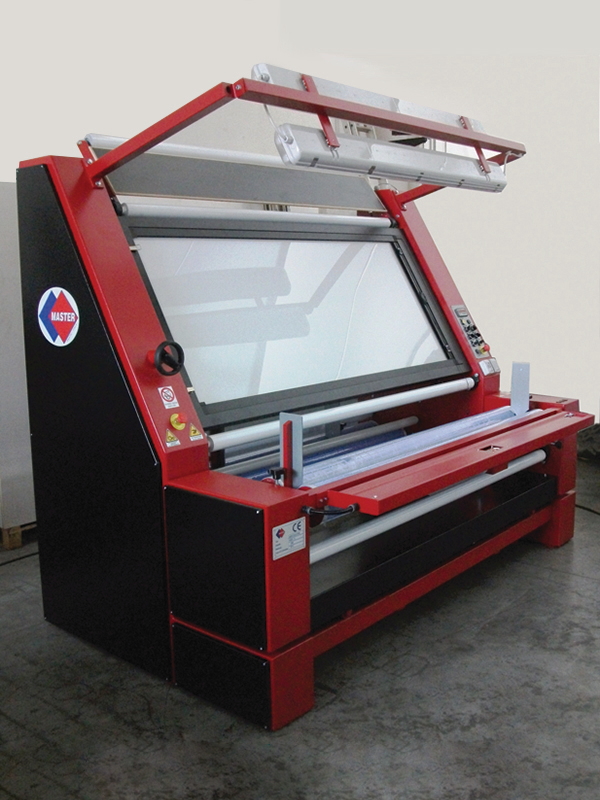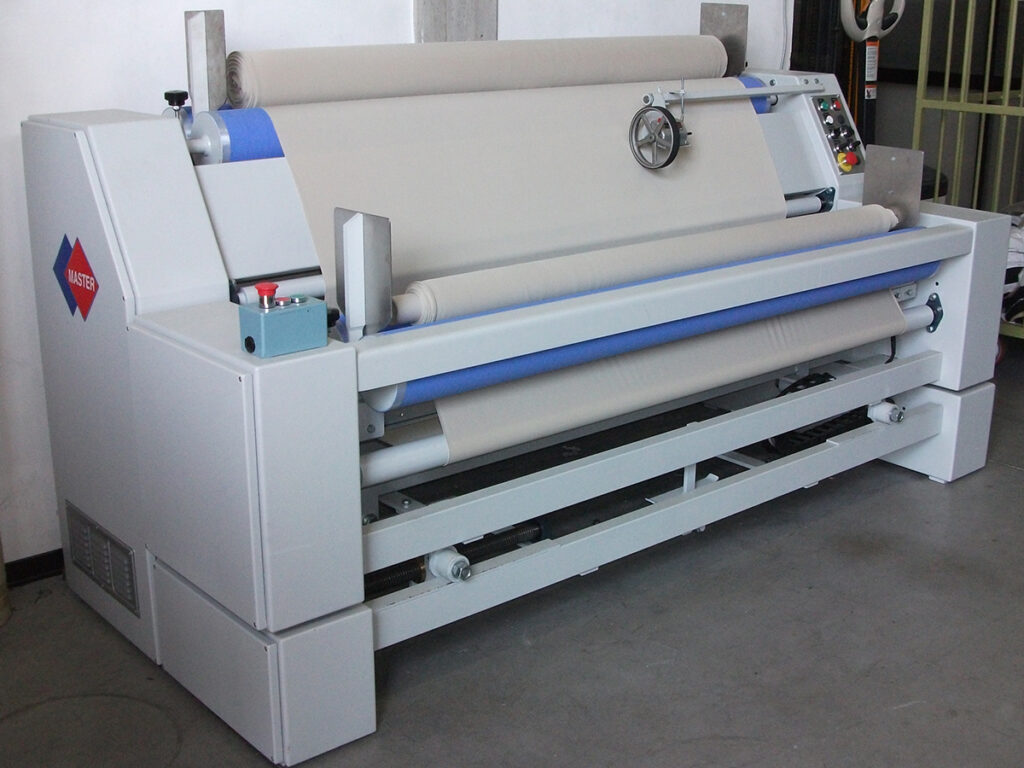 La macchina viene utilizzata per controllare e arrotolare il tessuto. Il piano di controllo inclinato, in posizione fissa o regolabile, è corredato di lampade esterne e può essere retroilluminato e dotato di tendina oscurante. Il sistema di alimentazione del tessuto può avvenire da falda, grande rotolo, piccolo rotolo o "J-box" per lavorazione in linea con altre macchine. L'arrotolatura viene effettuata tramite due cilindri a velocità differenziata fra loro: tale caratteristica consente di regolare la compattezza del rotolo, senza tensione. Il gruppo di arrotolatura è posto su un carrello mobile per garantire l'allineamento del bordo tessuto e può essere posizionato di fronte o dietro all'operatore.
Inoltre, è disponibile il modello semplificato, senza piano di controllo, per il semplice ricondizionamento del rotolo e la misurazione della lunghezza della pezza.
La versione "Tensionless", invece, è particolarmente indicata per maglieria e tessuti elasticizzati. Infatti, il piano di controllo è munito di nastro trasportatore motorizzato con percorso speciale per consentire il passaggio del tessuto su piano retroilluminato, assicurando il minimo tiraggio.
Su richiesta è possibile corredare la macchina con:
– Dispositivo tasta-cucito per arresto automatico
– Taglierina per il taglio trasversale del tessuto a fine rotolo
– Contametri
– Sistema di pesatura elettronica con stampante etichette.
---
The machine is used to inspect and roll up the fabric. The inspection table is incline in a fix or adjustable position, it is equipped with top lights and it can have backlight and darkening shutter. The fabric feeding can be from plait, big roll, small roll or "J-box" to work in line with other machines. The fabric is rolled up on two cylinders having differentiated speed in order to adjust the roll compactness without any tensions. The rolling cylinders are located on a mobile frame that guarantees the selvedges alignment, and it can be located in front of or behind the operator.
A simplified model without inspection table is available for the fabric roll reconditioning and the measurement of its length.
The "Tensionless" version is particularly suitable for knit and stretch fabrics. Indeed, the inspection table is equipped with a motorized conveyor belt with a special path that allows the fabric passage on a surface with backlight, with minimum tension.
Upon request, the machine can be equipped with:
– Stitching detector for automatic stop
– Cutting device for the transversal cut at the end of the fabric roll
– Meter-counter
– Electronic weighing system with label printer.
Alcune possibili configurazioni:
Some possible layout: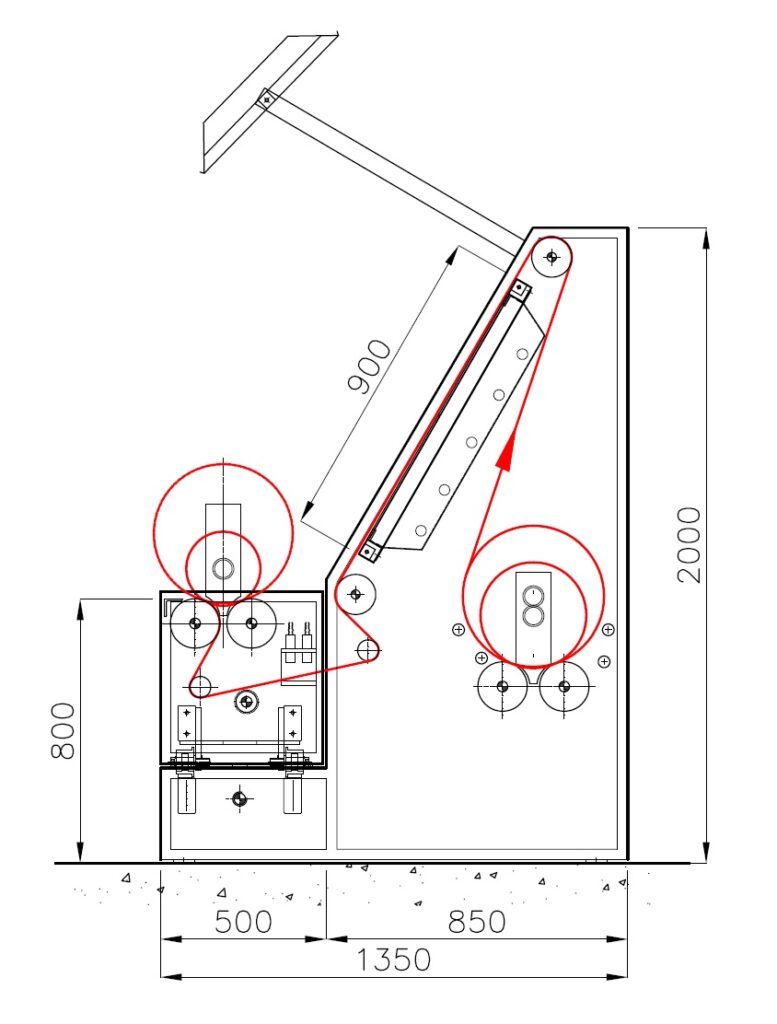 CARATTERISTICHE TECNICHE:
TECHNICAL FEATURES:
Altezza di lavoro
Working width
700-3000 mm
Velocità
Speed
0-60 m/1'
Potenza elettrica installata
Installed electrical power
4 kW ~