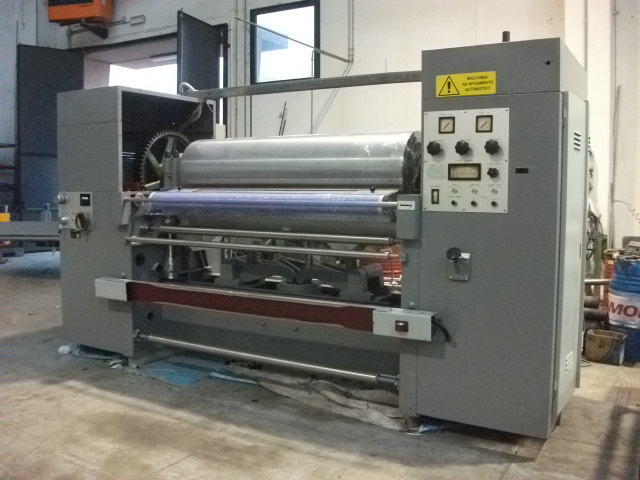 Marca: NUOVO PIGNONE
Modello: CLD 200
Tavola: 2000 mm
Diametro cilindro calandratore: 600 mm ~
Sistema di riscaldamento: a vapore
Bacinella di calandratura: acciaio inox
Sistema scarico tessuto: falda
Tensione elettrica: 400 V / 50 Hz
Anno di costruzione: 1982
La macchina verrà completamente revisionata da OFFICINA MASTER.
---
Make: NUOVO PIGNONE
Model: CLD 200
Width: 2000 mm
Calender cylinder diameter: 600 mm ~
Heating system: steam
Calender plate: stainless steel
Fabric outlet: plait
Input voltage: 380 V / 50 Hz.
Year of construction: 1982
The machine will be reconditioned by OFFICINA MASTER.