Taglierina per tessuto tubolare
Slitter for tubular fabrics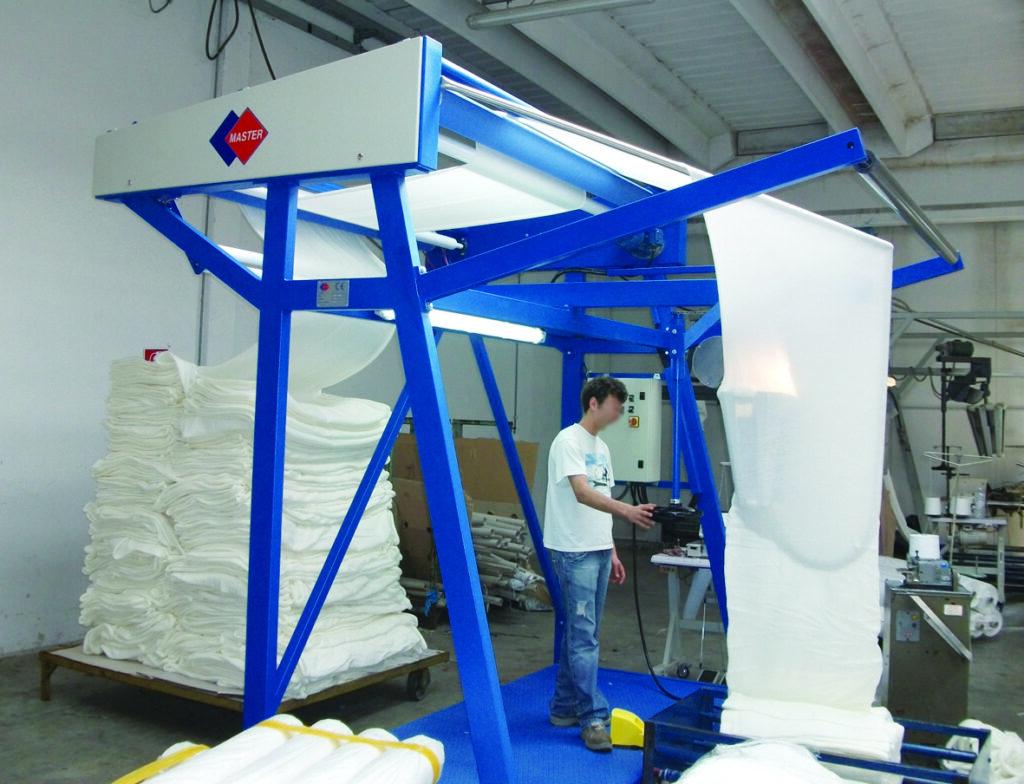 La macchina viene usata per il taglio del tessuto tubolare asciutto. Essa è dotata di un cesto di apertura in acciaio inossidabile con ruote folli realizzate in materiale plastico. Il taglio è effettuato da una lama circolare azionata elettricamente. La movimentazione del cesto e della taglierina viene effettuata manualmente dall'operatore. Il tessuto viene trainato da cilindri gommati e successivamente scaricato da un faldatore. La semplicità della macchina consente di effettuare il taglio a una velocità di 100 m/min e oltre.
---
The machine is used to cut dry tubular fabrics. It is equipped with a stainless steel entry basket with neutral wheels made out of plastic material. An electric circular blade performs the cut. The operator manually controls both the basket and the cutting device. The fabric is pulled by rubberized cylinders and discharged by the plaiter. The simplicity of the machine allows cutting at a speed of 100 mt/min and more.